We are excited to announce that THE MAD ONES by Nathan Mohebbi was nominated for Outstanding Overall Production of Staged Reading!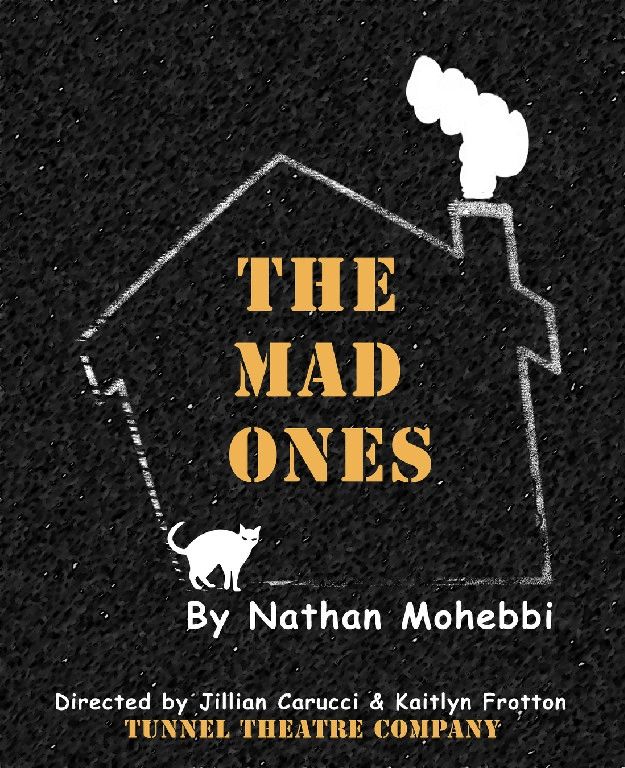 With friends like these who needs reality?


This exciting new play featured performances by Maxwell McCurdy, Ivey Lowe, Michael Luwoye, Ali Kerestly and Joe Metcalfe.

* 'The Mad Ones' was presented as part of the 2014 Planet Connections Theatre Festivity, and proceeds were raised for Artists Striving To End Poverty.



OTHER TUNNEL THEATRE PRODUCTIONS:

August 2013: MIRROR, MIRROR by Sarah Treem

"In this dark comedy, based on Snow White, ten teenagers love, lose, betray and revenge each other over an autumnal weekend in a kingdom far, far away. "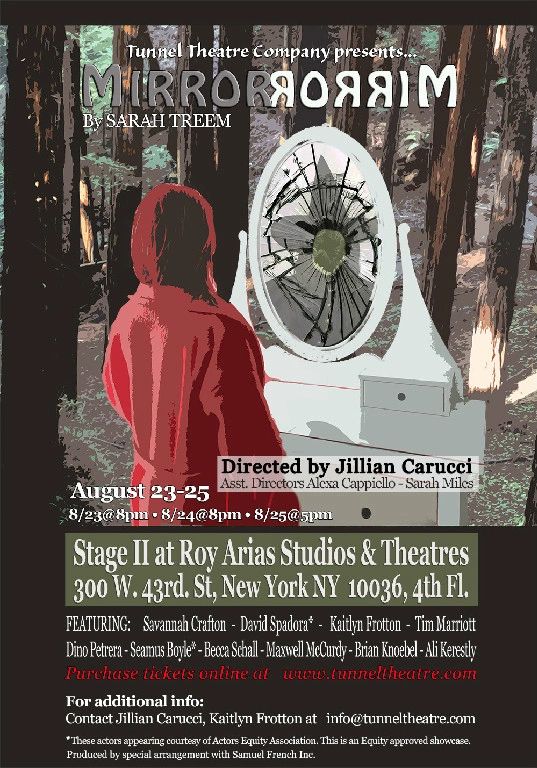 February 2013: SCAB by Sheila Callaghan

Tunnel Theatre Company's debut production, "Scab", by Sheila Callaghan, was performed in February 2013 at The Bridge Theatre @ Shetler Studios in New York City. This coming of age story about newfound adults growing into their shoes in the real world, was a fitting production to kick-off the company's premiere. Company founders, Kaitlyn Frotton and Jillian Carucci acted in the production, which also featured Mark Banik*, Nick Anastasia, and Tony-Award winning actress, Alice Ripley* (* indicates members of Actor's Equity Association).